Only FEW ITEMS left for sale today
BUY NOW
Our Latest Collection
10% OFF with Code: NEWSCOUGH10
10% OFF with Code: NEWSCOUGH10
Our Protective Filter
Our product useful for every type of skin
One Protective Barrier ( Lasts 3 Months)
$ 18.00
Outstock
Shipping Update: We now ship next day!  State of the art of science for you• Advanced physical & electrostatic barrier to particles• 4 Layers - Stitched & Inspected• Layer 1 is 100% Cotton with...• Military Grade...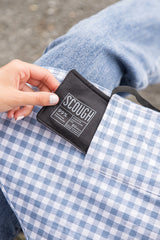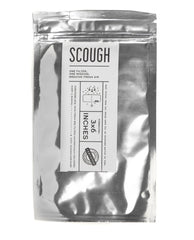 HOW TO USE
What Makes Scough Unique?
Elastic Strap For Secure Fit
Each bandana has a unique strap that wraps around the nape of your neck. This feature makes it secure for all day wear and makes sure it stays snug to your face to keep particles out and fresh air in.
Easy to Wear
Our unique design makes it easy to transform from mask to bandana whenever social distancing, gets a little too social. Just pull the bandana over your nose and press the nose crimp for a secure fit.
Silver Particles Filter in Unique Pocket
The Scough filter was created in 2013 by a group of germaphobes who were sick of watching their fellow train-goers sneeze without covering their mouth. In 2020, the need for an even stronger filter grew and we made sure to add in many different technologies, such as the HeiQ fabric resistant innovations.